On September 20-21, the Summer Seminar for International Students 2022, "Expressways and Automobiles" was held.
Approximately 20 international students from more than 10 countries and regions participated in this seminar. This seminar was held in a hybrid format connecting the Tokyo venue (Engineering Bldg. 1, The University of Tokyo), Osaka venue (Osaka Metropolitan University), and online.
On the first day, September 20th, opening remarks were given by Dr. Ieda(GRIPS) and Mr. Niwa, Director-General of the Road Bureau, Ministry of Land, Infrastructure, Transport, and Tourism.
This was followed by a keynote speech by Dr. Yasuo Asakura, Professor Emeritus of Tokyo Institute of Technology (Senior Fellow, the University of Tokyo).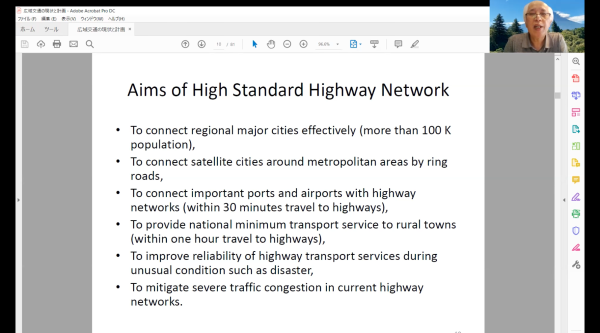 In Session 1, engineers from NEXCO East Japan, Hanshin Expressway, and NEXCO West Japan gave lectures on their respective experiences in disaster response.
In the afternoon, a field tour was conducted.
The Kansai course included a visit to the Hanshin Expressway Earthquake Data Repository and the Akashi Kaikyo Bridge with the cooperation of Hanshin Expressway and Honshu-Shikoku Expressway. The participating international students seemed very impressed with the tour.
On the other hand, the Kanto course, which was scheduled to visit the construction site of the Shin-Tomei Expressway, was unfortunately canceled due to Typhoon No. 14.
Instead, the Kansai course was relayed via Zoom, and the tour was given as a virtual tour for Kanto and online students.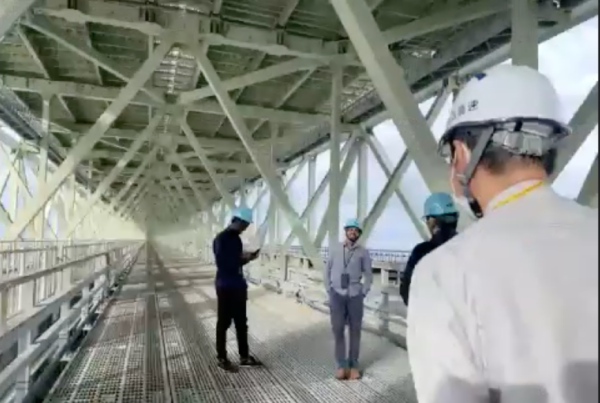 On the second day, September 21st, Session 2 featured a lecture on automated driving technology by Professor Yaginuma (Tokyo University of Science) and NEXCO Central Japan.
Session 3 featured lectures from Metropolitan Expressway and Honshu-Shikoku Expressway on updating road management and dealing with large-scale events such as the Tokyo Olympics.
In the afternoon of the second day, the students presented their group works that they had done in advance. They were divided into five groups to propose a next-generation hub for expressways based on their countries' situations and issues. Various comments were received from highway companies for their exciting ideas.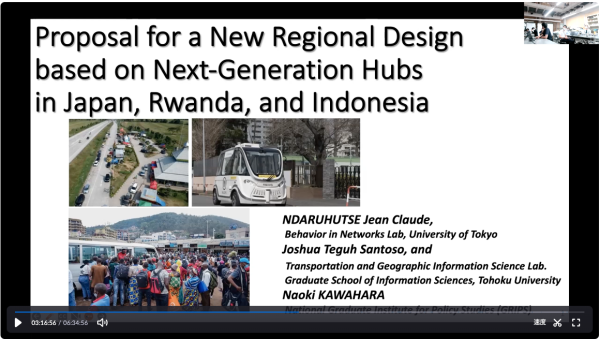 Afterward, Mr. Kazuhiro Doi, Vice President of Nissan Motor Co., gave a keynote speech on their efforts to implement automated driving.
Finally, Prof. Ozawa (Director General of IINU) gave a speech and presented the certified students with certificates of completion.
The international students made substantial comments about the deployment on highways in their countries.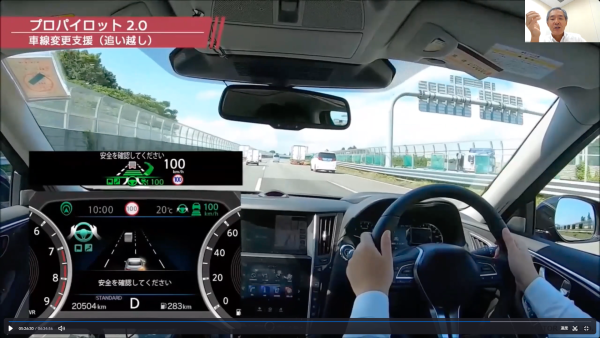 Although the event was held under difficult circumstances due to COVID-19 and a typhoon, it was a fulfilling two-day event with active communication among international students.
Finally, we would like to thank all the companies and TAs who supported this summer seminar.